Grabbed from Mika's blog (Thanks Miks!)
Here we go!
What did you do in 2008 that you'd never done before?
Oh a lot of things... I've had a lot of firsts this year:
There's going to Bora
Then there's the vacay in Galera
Panagbenga
Then the trip to Dubai
Celebrating our Anniversary (he's my first, yeah)
our short vacay to Cebu (my frist time to visit my aunt)
oh and getting hospitalized!
Did you keep your New Year's resolutions, and will you make more for next year?
Nah, di na ako nagawa nun. I know I won't be able to kep them anyway. Besdies, I try to improve myself along the way...
Did anyone close to you give birth?
Yep!!! My cousin had their baby Erika Rose
Did anyone close to you die?
Wala naman, but there have been some deaths for some people who are close to me... but I guess 2nd degree na yun, noh?

What countries did you visit?
DUBAI!!! weee!
What would you like to have in 2009 that you lacked in 2008?
hmmm... hindi nman ako nagkukulang sa pagmamahal, atensyon, at ligaya... hmmmm ano pa kaya?

What date from 2008 will remain etched upon your memory, and why?
August 18, 2008 - it was the hapiest date he's ever taken me... basta, after all the shit I was going through, sobrang pinasaya ako nung 10h monthsary namin
What was your biggest achievement of the year?
Hmmm... feling ko the mere fact that I'm still here is an acheivement on its own... nothing can top that. Except perhaps having renewed my relationship with my family. yun!

What was your biggest failure?
Ang hirap nman ng tanong na ito... I feel like there is no one SINGLE big failure but an accumulation of small things that when accumulated it kinda makes this mosaic of failure... what they were, I won't specify na

Did you suffer illness or injury?
Aside from the usual mental retardation? Oo, I'm still suffering from it right now. Check this out, ganito pala itsura ng slipped disc:

What was the best thing you bought?
OOOOOHHHH this was a god year for gadgets and shopping din!!! I used my retro for the ff and I will never regret having bought them:

Whose behavior merited celebration?
uh... mine? PARTY!!!
Whose behavior appalled you and made you depressed?
ay may ganun? ayokong sagutin intriga ito... let's just say iiwan ko na sila so wag na natin pag-usapan.

Where did most of your money go?
haaay naku, di ko nga alam... mostly bills...

What did you get really, really, really excited about?
NAKU usually basta may concert ay excited lola niyo....
Incubus Light Grenades Pacific Rim Tour



Alicia Keys As I Am Live in Manila


Rihanna and CHris Brown Live in Manila

(Maraming salamat Patrick sa mga tickets! You're the best!)


Aside from concerts 2 bagay pa ang kinasabikan ko this year: given na ang
Dubai
outing namin at ang pinakaplano talaga namin ay ang
Holy Week namin ni Christian sa Galera
:D
What song/s will always remind you of 2008?
hmmmm.... siguro kung meron mang akong anthem for 2008 it's most likely Kylie Minogue's "No More Rain"... wala lang...ang saya e!
Compared to this time last year, are you:
a. Happier or sadder?
oh definitely happier... much much happier! This time last year nagkukulong ako sa kwarto ko kasi kinalimutan ako ng boyfriend ko at magkaaway kami ni inay. Laking improvement di ba?
b. Thinner or fatter?
LECHE... fatter

c. Richer or poorer?
wish ko lang richer... pero parang hindi rin


What do you wish you'd done more of?
Spent more time with our baby... Feeling ko napalampas ko ang paglaki ni Chayyiel
What do you wish you'd done less of?
sulking... and being vengeful... and being such a drama queen
How will you be spending Christmas?
Ay, te, tapos na po ang Christmas... (See related post)

Did you fall in love in 2008?
Oh, very much in love...
What was your favorite TV program?
Ay dami ko sinubaybayan at pinanood ng paulit-ulit this year:

Heroes



Ugly Betty

Grey's Anatomy

Avatar: The Last Airbender
at ang paborito kong ulit-ulitin:

Queer As Folk
Do you hate anyone now that you didn't hate this time last year?
hmmm.... la nman, I pretty much hate the same people

What was the best book you read?
Hmmm this was not much of a reading year for me, pero super na-enjoy ko ang
Wanda Ilusyunada
: hehehehe

What was your greatest musical discovery?
uh... The Saturdays? hehehe

What did you want and get?
hmmm pretty much everything and probably even got more than what I wanted so can't complain there..

What did you want and not get?
hmmm I wanted a new laptop... but it wasn't the right time... haaay babay Dell XPS...

Favorite film of this year?
I have 2:

Love of Siam
and Shelter
What did you do on your birthday, and how old were you?
24... pretty uneventful and so stressful... I went to work, was stressed out by some client and had to do a bit of OT. the bosses were nice though and Christian and I had sme Bday dinner which I slept through coz I was so tired...
What one thing would have made your year immeasurably more satisfying?
hmmm I dunno, it's pretty satisfying to me... but a nice big Bday celeb would've been nice

How would you describe your personal fashion concept in 2008?
I don't try to think of it, right now I'm mostly concerned in finding something that fits me

What kept you sane?
My Bebi... and our baby Chayyiel

Which celebrity/public figure did you fancy the most?
Hugh Jackman... hands down! those broad shoulders and chest.. that narrow waist... that gruff appearance and tap dancing! he can tap dance that's it! complete package (naglalaway na ako...)
at pahabol... Pinoy wet dream, Joem Bascon!!!! (he's cute AND hunky! parang corned beef! hahaha)

What political issue stirred you the most?
Oh definitely the gay marriage spectacle in California... (see related posts)

Who did you miss?
Hmmm wala nman masyado... I try to make time for mt friends so I don't miss them so much...

Tell us a valuable life lesson you learned in 2008.
I'm not sure if this is a life lesson, but I suppose it's one of my better realizations on life: Work, however passionate I am about it, is NEVER personal. Being able to leave some of the stress and problems inside the 4 walls of the office helps... at least I don't go home crying anymore...
Another thing is that Everything has a reasonable solution... I used to panic all the time (well I still panic some) when faced with some major problem (esp at work) but, you know, after a hile i realized that if I cut back my whinning and try to positivize things, problems don't grow to be as big as I thought they'd be.

Quote a song lyric that sums up your year.
Leche ang hirap naman ng tanong na ito..
For the sake of having an answer, let's quote her Madgesty, Madonna, from her Confessions on a Dancefloor:
"Let it will be... Just let it be... Won't you let it be"
BONGA!!!
The most touching experience you've had this year?
Probably my mother taking care of me when I can't move...
Or Christian putting up with my shit... hehehe

What did you like most about yourself this year?
hmmm... probably that I am happier this year... there's nothing much to like...
and probably the fact that I was able to overcome tardiness! at last! (at least sa office, hehehe)

What did you hate most about yourself this year?
hmmmm that I gained a LOT of weight, and I tried to shed it... and then gained some MORE weight. argh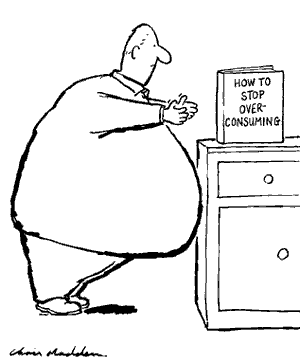 Was 2008 a good year for you?
Oh yes... VERY good!!